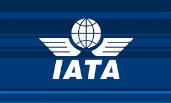 World Marine Travel Services, in co-operation with two of Europe's leading Independent Marine Travel agencies offers dedicated services to Customers in the shipping, crewing, marine, oilfield, yachting and cruise ship industries. World Marine Travel Services expertise in the maritime sector, understands the demands of companies and individuals operating in this sector. We are here to offer the most professional service with economical solutions, offering competitive air fare rates, with over 140 airline contracts worldwide.
World Marine Travel Services, concentrates only on the maritime and Oil industries; specializing in managing travel exclusively in the marine, offshore, yachting, and cruise ship sectors. In addition, our technological capabilities within these highly specialized sectors allow customers to take advantage of high quality business intelligence to ensure the safety and security of your travelers and enhance travel policy compliance. We are in contact with your vessels or attending agents (if provided) to assure prompt arrival and or departures of your crew, avoiding any extra costs to you.  
Our tailored marine services:
Marine travel – Available to companies operating in the merchant marine fleet sector including oil, chemical, gas, tankers, containers, reefers, bulk carriers and supply ships.
Offshore travel – Services provided to oil companies and their suppliers who travel to offshore and windfarm or shore-based rigs.
Cruise ship crew travel – Specialized services to cruise ship companies that require assistance with crew rotation; typically large vessels with a regular schedule.
Specially negotiated fares - Marine, offshore and crew travel discounted airfares on more than 140 airline carriers, reducing average ticket prices up to 70 percent compared with fully refundable fares.
Special flight charters – Offered to companies who require customized services, for travelers to unique locations or large group movements that may require charter flights.
Emergency services – 24-hour emergency services are handled in house by our own staff that know your business, know your travelers trained in marine and offshore travel services. We provide assistance with last minute changes or unexpected stops, and other specialized services as required.